Gandan Sumtseling Monastery in Shangri-La
Gandan Sumtseling (or Sōngzànlín Sì) is a Tibetan monastery in Shangri-La formerly known as Zhongdian or Gyalthang in Tibetan.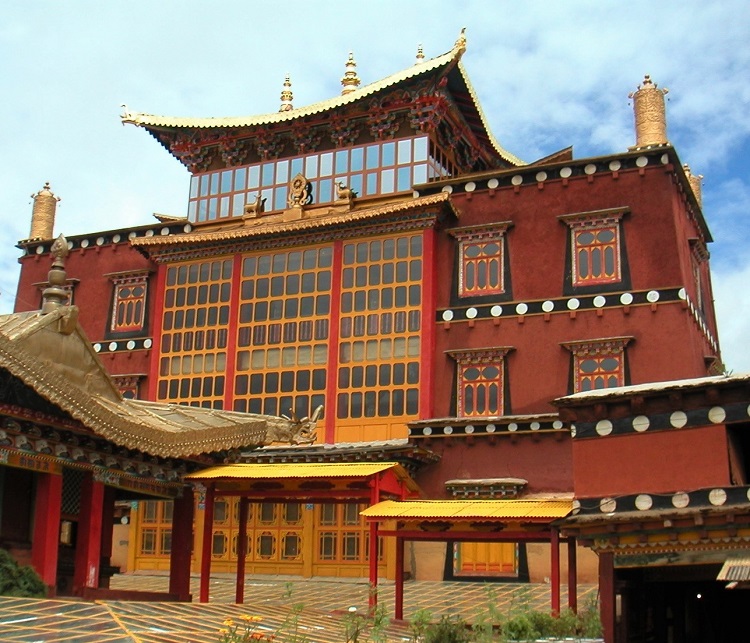 Gyalthang is located in the northwest of Yunnan province in the prefecture of Diqing. This town / area used to be Tibet(an) and has been occupied by China in the 1940's.
Gandan Sumtseling is roughly 3 km north of the center of Shangri-La.
In the monastery we where invited in the kitchen by some monks. They seemed to be very lonely.
It must be hard not to be able to travel to your home country and to lose a lot of freedom due to the Chinese suppression.