City Gate in Nakhon Ratchasima, Thailand
City gate illuminated with many Christmas lights in Nakhon Ratchasima (or Korat), Thailand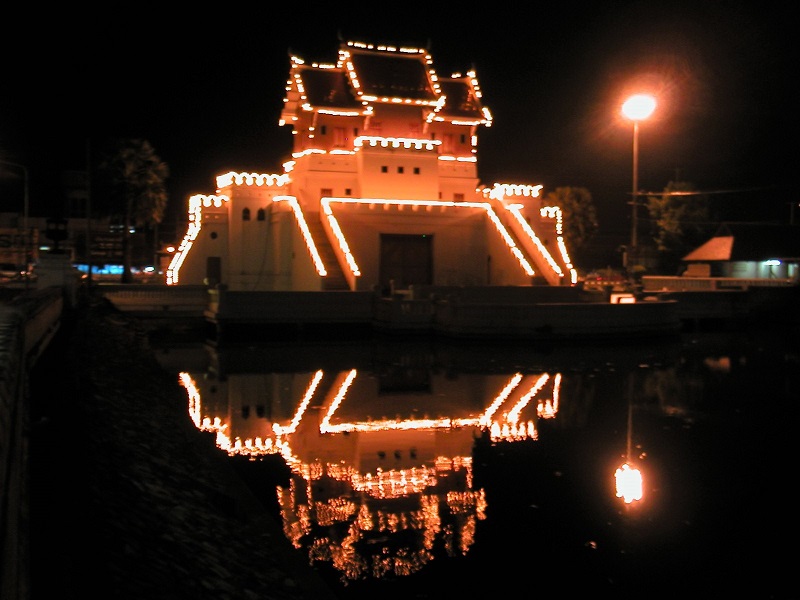 Our last stop before heading to the airport in Bangkok was in Nakhon Ratchasima. Tomorrow evening we will have to check-in for our flight to Amsterdam.
So with this photo of the illuminated city gate we'll end the picture report of our journey through Asia which lasted for more than 27 weeks.
We wish everybody a merry merry Christmas and a happy New Year!