Buddha Rock Carving, Lhasa, Tibet
(Thousand) Buddha Rock Carvings in Lhasa, Tibet.
The place is called Sangye Dhongku in Tibetan. This collection of painted rock carvings is located south from Potala Palace, on the east side of the Chakpori hill. The buddha paintings are  centered around a huge image of the Buddha of Longevity (Tsépakmé in Tibetan).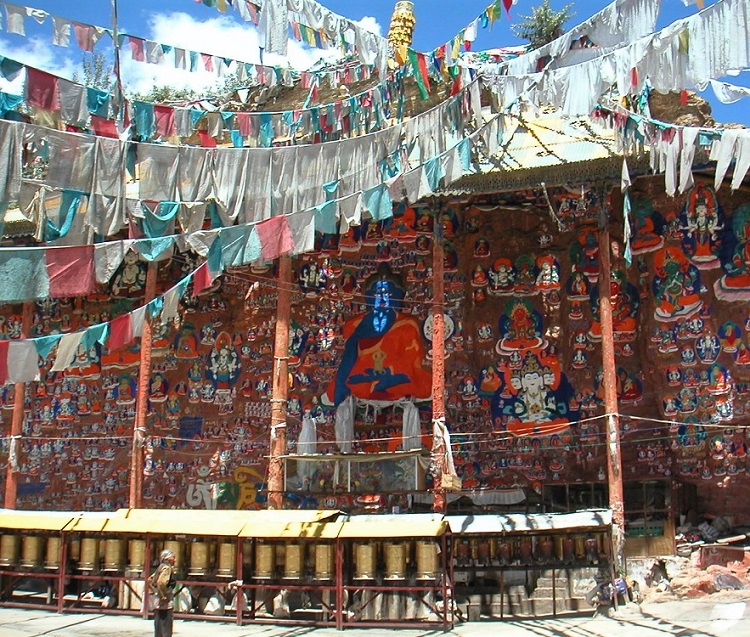 The Buddha Rock Carvings are located along the long kora or lingkor, the large pilgrimage route around Potala Palace. The large kora starts near the Lhasa River. It then turns around the Chak Pori hill, the large hill across from the Potala Palace with antenna tower on it. Just follow the Tibetans and you'll find the Sangye Dhongku.