Dragon's Backbone Rice Terraces: Waterfall & Yao women
More Dragon's Backbone Rice Terraces in the surroundings of Ping'An near Longsheng, China (click for more pictures)
Children playing at a waterfall just outside a village.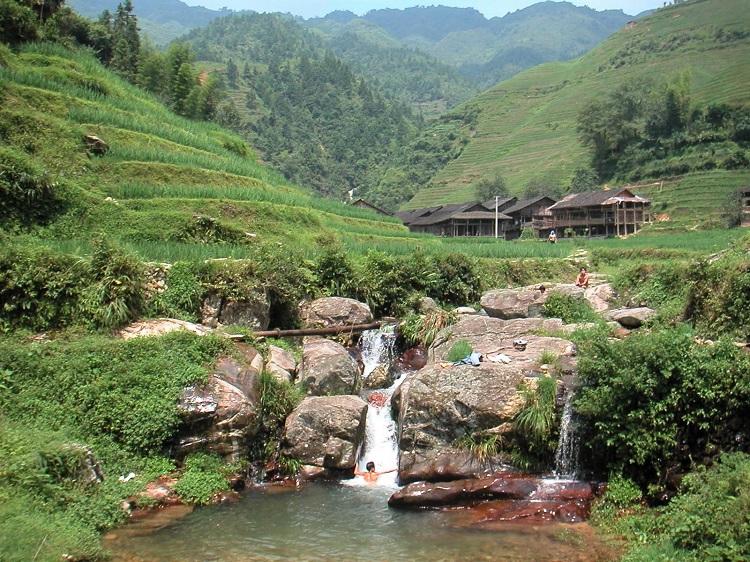 Two Yao women with colorful clothes walking along the rice terraces.
The Dragon's Backbone Rice Terraces are mainly inhabited by two minority groups: the Zhuang and the Yao people. The Yao women are known for their extremely long hair that can be up to two meters long.