December 28 – January 1 – El Chalten
After the glacier spectacle, we first do some work the next morning and then leave for El Chalten, a small town in the north of "Parque Nacional Los Glaciares". On the way we make another stop at Bosque Petrificado ten kilometers west of Parador La Leona on Lago Viedma. This place has its own small dry microclimate and fossilized dinosaur trees and bones can be found. The archaeological site is not further marked, so we have to find it ourselves. We can still find the petrified trees, but we lay people cannot distinguish dinosaur bones between all the stones. Then we drive to El Chalten. From afar we have a beautiful view of the famous Fitz Roy peak, a distinct granite mountain, known for its shape, height and difficulty for mountaineers.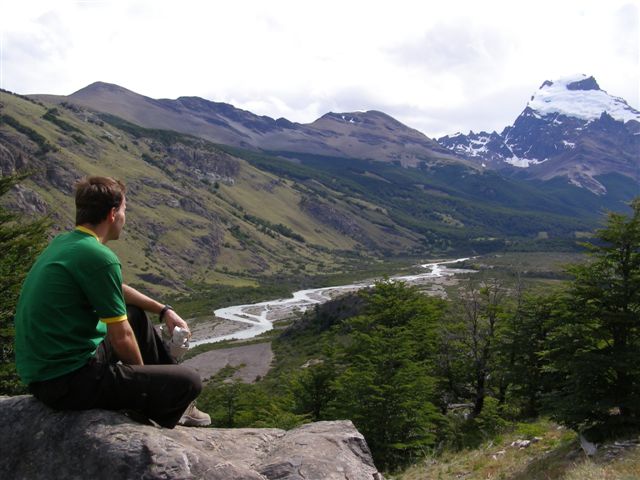 El Chalten
El Chalten itself is a relatively young town. It was only founded in 1985 to make a definitive claim to the land before Chile would do it and of course to develop tourism as well. By setting up the town very spaciously and by hardly giving any building the same shape, they have succeeded in setting up a fairly nice (holiday) village. One could learn something from such a development at Centerparcs or project developers of Dutch new housing estates. The question is how El Chalten will develop when the new asphalt road from El Calafate is ready within a few months and the travel time will decrease significantly.
What's funny about pictures like El Chalten, Calafate and to a lesser extent Ushuaia is that tourists and residents can ask each other where they come from, because most residents come from afar (sometimes also from abroad (e.g. Paraguay, but even the Netherlands) in the hope of good earnings and / or a relaxed life.
The advantage of such tourist towns as Calafate and El Chalten is that the kitchen is also designed for tourists. It seems as if all chefs first appeared before an international inspection committee before they were allowed to work. In every restaurant you can eat delicious food, which in our taste is quite exceptional for Argentina.
Damage
The next morning we want to take a hike to the Laguna Torre, where you can have a beautiful view of the unique mountain Cerro Torre, if visibility allows, and that is rarely the case. When we want to put some stuff in the car, we discover that some misfit has made a big dent in our rental car in an almost impossible way. El Chalten is quiet, spacious and there is ample parking space. The driver must have been virtually blind or seriously drunk to do this. In any case, he or she was bright enough to immediately dismiss it, but most likely it was a hostel guest from Chile. According to the owner of the hostel, the Chilean would come back in the evening. Nevertheless, we will probably go to the police to report it, because we do not want to pay for the damage of this bizarrely clumsy action. The deductible of the car insurance is in fact approximately 700 euros. An enormous amount by the way, because a car of the type Opel Corsa or Volkswagen Polo (here called Gol) costs only Euro 5000 to 7000 in Argentina.
Laguna Torre
Then we set out for Laguna Torre. It is again a nice walk, but partly due to the clouds and the lack of mountain views, not a real winner. What is nice is that you can drink water from rivers and lakes everywhere in the park. If you are really overheated from hiking, you can, for example, go swimming in one of the lakes (quite cool) and quench your thirst while swimming among the water birds and fish. It is striking that both Torres del Paine and Parque Nacional Los Glaciares are spotlessly clean. You really won't find a piece of paper, plastic bag or anything on the ground, and that while there is no supervision or fines. In Parque Nacional Los Glaciares near El Chalten you will not even find waste bins. Everyone is kindly requested to take their own waste back from the park and that is what happens, even from the various (free) campsites in the park.
When we return to the hostel at the beginning of the evening, we are met by the policeman to whom we have reported. The Chilean appears (very surprisingly) not to have returned. The police officer assures us that with the declaration we do not have to pay for the damage ourselves and also promises to call the rental company for us. We are getting a bit tired of it. After several thefts and now also this damage, our "love" for Argentina is declining a bit.
We are going to relax a bit in a bar that looks nice. The only other guests also appear to be Dutch. In Patagonia you see them a lot, so that is no coincidence. Funnier is that the owner of the tent, who comes from Buenos Aires, has lived and studied in our hometown Alkmaar for 2.5 years and worked in Heiloo in a restaurant near Arno's former home.
During dinner we are again treated to spectacular clouds. Patagonia is perhaps best known for its mountains, glaciers and steppe / desert landscape, but the sky is certainly worth mentioning. During the day regularly the most bizarre shapes and colors in the clouds and at night when it is clear also a beautiful starry sky.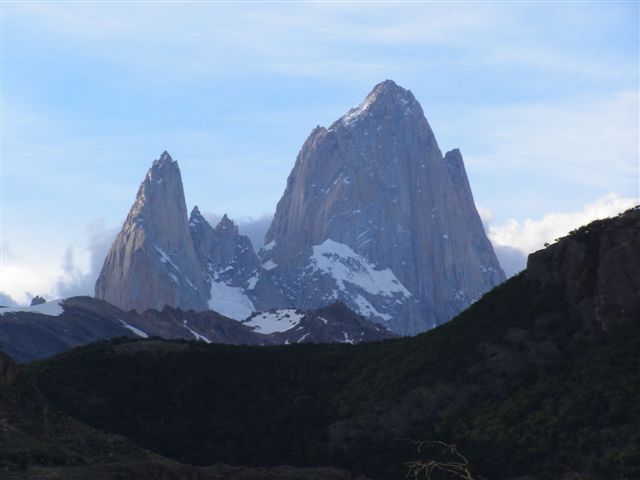 Lago del Desierto
The next day we take it easy and only take a trip by car to Lago del Desierto. This lake has not been given this name for nothing. By car it is about an hour and a half drive from the already remote El Chalten on a terrible bumpy road through the fairly beautiful valley of the Rio de las Vueltas. A trip that not many people make, so it is wonderfully quiet there and the view of the lake, the mountains and glaciers is beautiful. Along the way you will find a number of monuments that remind of fairly recent border conflicts between Chile and Argentina and it is made clear by flags that this land is now really Argentinian.
This tour also largely took place over private land. For us lowlanders it is sometimes difficult to understand that private persons / companies own such enormous tracts of land with such a spectacular landscape with mountains, lakes, rivers and glaciers and suitable for the following activities in their own "garden": hiking, horseback riding, mountain climbing, abseiling, scuba-diving, rafting, skiing, scenic flights, 4X4 trips, glacier walks, etc, etc. We have already inquired about such a plot, but it is still slightly above our budget ;-).
When we wake up on time on 31-12, the visibility is too bad and we are too tired to actually make the long walk of at least 8 hours to the base of Cerro Fitz Roy and we decide to take it easy. It also seems extra busy in El Chalten this day: either more people have arrived or more people postpone their draw until after New Year's Eve. In the afternoon we take a short, nice walk to the beautiful Laguna Capri, but even then there is still no good view of Fitz Roy.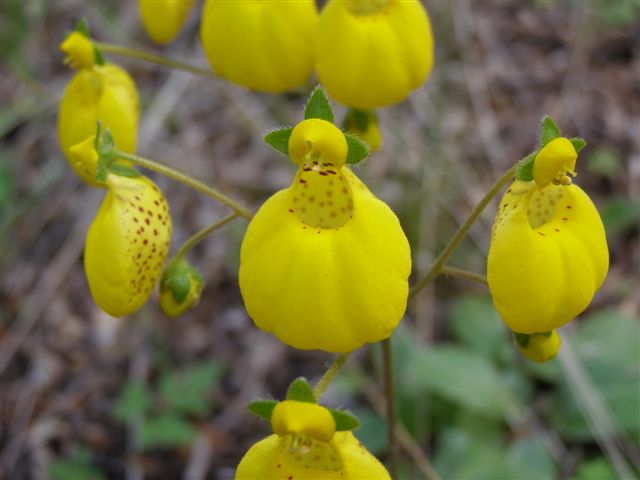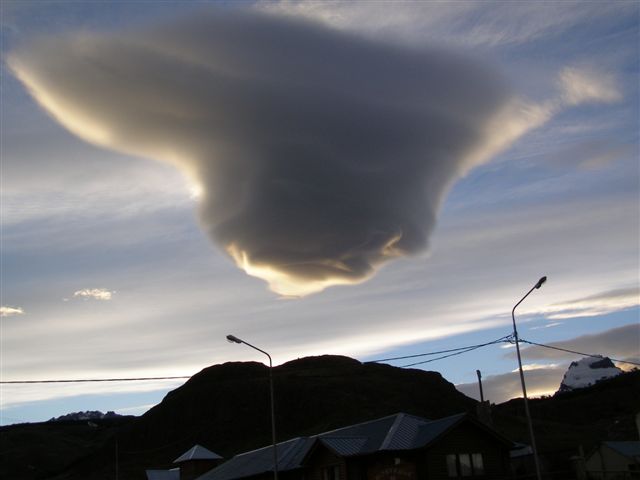 New Year's Eve in Patagonia
In the evening we celebrate the old year with a culinary dinner at Resto bar Estepa. The food here is excellent and the small tent is pleasantly busy. Argentinians apparently prefer to celebrate New Year's Eve at home, because all parties don't start until 1 am. In accordance with good practice, we order a bottle of champagne well before noon, so that we can enjoy the sparkling wine in peace and that the good taste does not go unnoticed in all the hectic pace. Strangely enough, most people (mainly Argentines) leave the restaurant at approximately 11.30 pm and we are only left with three other tourists and the staff + their families later on.
Since El Chalten is located in a national park where open fires are prohibited, we do not expect fireworks. Yet here and there there is some chipping at midnight. The start of a day that we will not soon forget. After we have all had a nice chat, we get ready to go to The party of the night. The local reggae band "Siete Venas" performs in one of the many unfinished buildings. Despite the fact that El Chalten is very small, the small room is packed. When "Siete Venas" starts playing, the roof comes off (see photo). It was also striking that late at night parents with young children (6 to 8 years) still entered the room to party.